21 nov 2020
Summer is one of Rubens barns Tummies, a new doll presented in august 2020.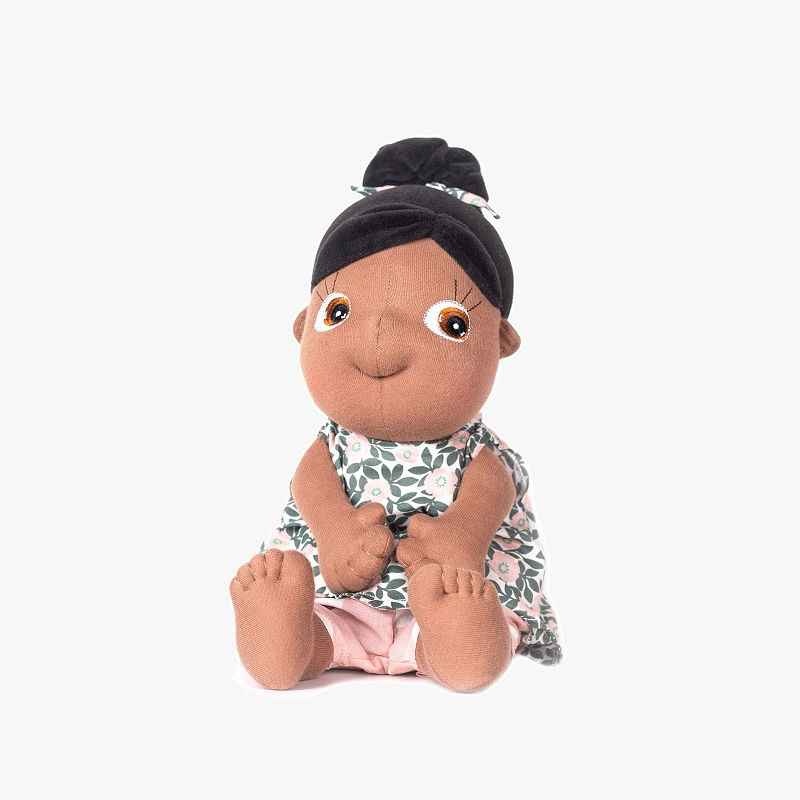 A unique doll
A Tummie is a unique doll i several aspects:
• The doll is handmade meaning there is no other doll exactly like it.
• The doll is OCS certified which means that it is made of organic and/or recycled materials and it is free from harmful substances.
• The doll has a wheat bag in its belly that can be warmed or cooled to give comfort and that makes the doll the baby's best friend.

A tempered comforter
A warm Tummie gives comfort since the warmth in the doll is similar to the body temperature of a human being. It is very useful when it is cold inside or outside and when the baby has growing pains.
A cold Tummie is very useful when the baby is sick to regulate the fever, when the baby is injured to soothe the pain, and when it is a hot summer's day to cool the baby.
Tummies
The dolls are named Tummies because they have a wheat bag in there tummy. It is the belly that radiates warmth or cold.
Find the whole family of Tummies at Frida & Fritiof.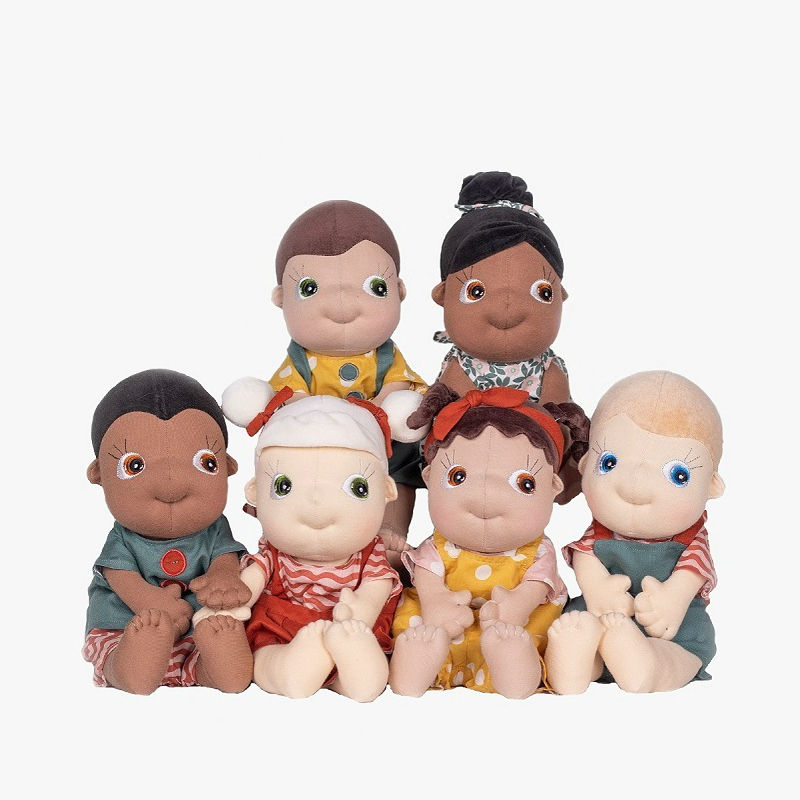 Summer
Summer is one of six Tummies:
• She loves to be part of your play.
• She loves to be both inside and outside.
• She is named after the warmest time of the year.
Summer is good for the child's development when it comes to empathy, fantasy, creativity, and self-awareness through play. She is a good friend, a soft companion, that stays close for the rest of the child's life.